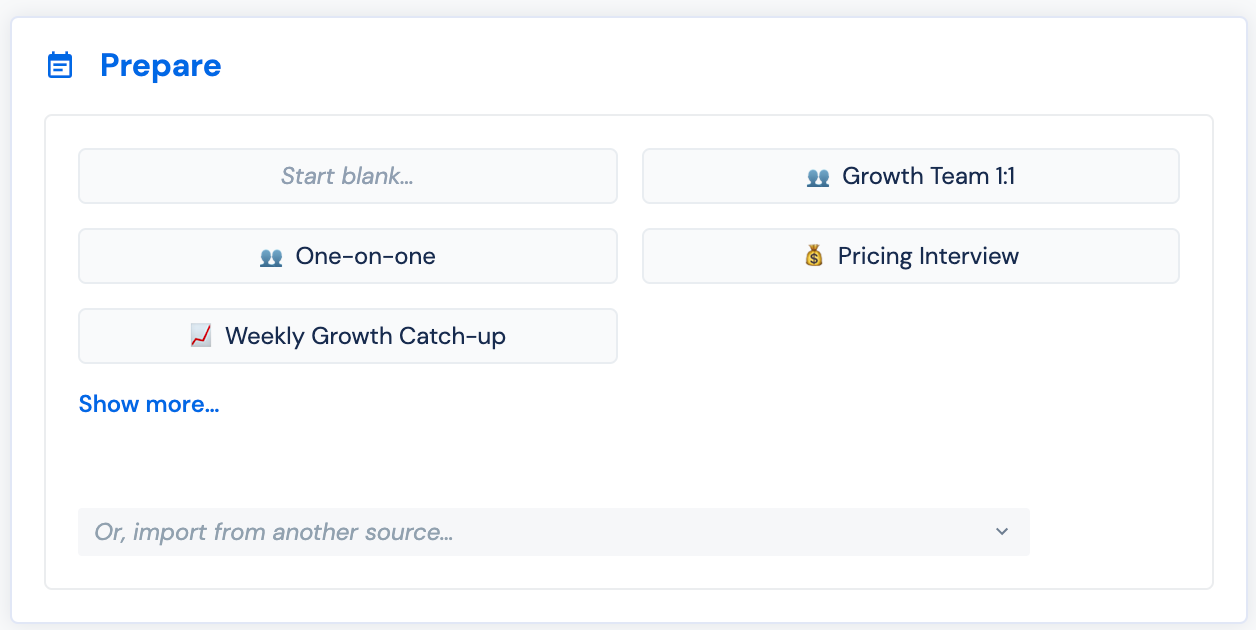 It's easier than ever to use templates to speed up your note-taking.
See your available templates when creating a new preparation doc or meeting note.
Pin your most-used templates to the top of your list.
Preview templates before using them for a meeting.
Create new and edit existing templates without leaving your current meeting page.