We have been working on a revamped composer experience that we can't wait to share with everyone!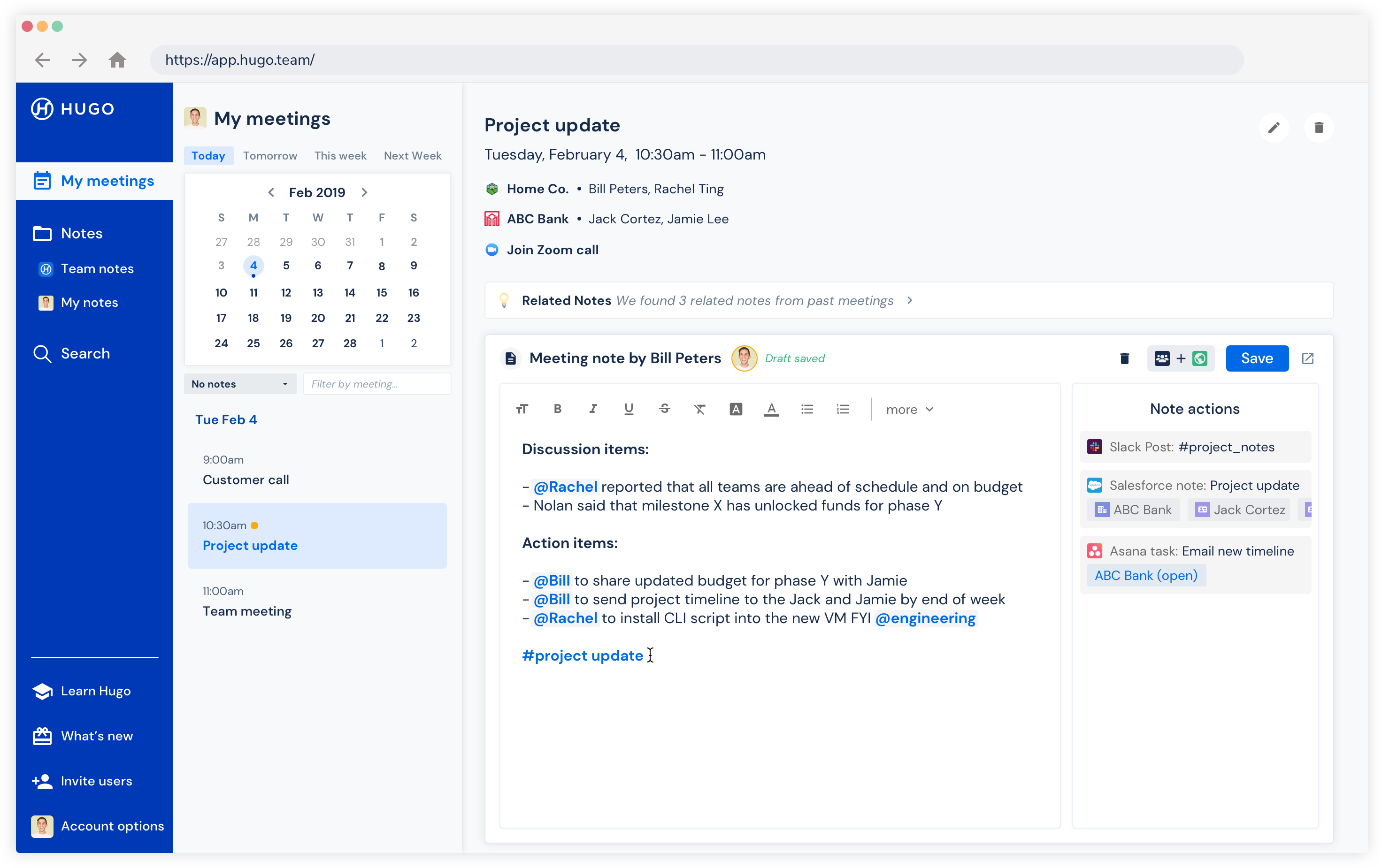 Highlights include:
In-line composing
Support for importing from past recurring meetings
Simplified workflows for meeting preparation
We're inviting users to beta-test these changes early, before a public release.
Please email
josh@hugo.team
if you would like to be part of this beta program.